Web-based, access from anywhere
Access extendedReach on our secure servers from any device with a web browser. No servers to monitor, data to backup, or phone lines to staff. We've got you covered!

Compliance and due date tracking
Program rules are built-in and dates are tracked; high-level color-coded checklist – nothing to remember!

Eliminate duplicate data entry
Information is entered only one time, re-purposed throughout the database and casework creation – type it once and done!

Foster home website too!
Safely share information with your foster homes, creating a tighter team, focused on helping your children through this difficult period in their lives.

Do you need help with programs other than Foster Care?
In addition to Foster Care, extendedReach is designed to support Residential, Community-Based, and Behavioral Health programs too.
IBM Beacon Award Finalist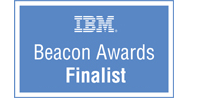 Beacon Awards recognize IBM Business Partners who have raised the standard for delivering innovative solutions and exemplary client satisfaction. We are proud to be a Finalist.
Praise for extendedReach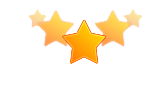 "It has saved us time, given us actionable information and positioned us for the future. We have been not just satisfied, but astonished by their ability to quickly and accurately assess our current business processes and affect them positively..."
~ Gary Kuyper, CIO of Bethany Christian Services